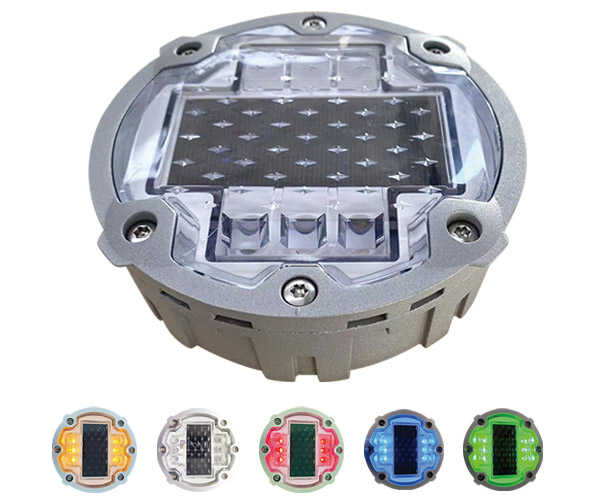 (Model: D-143)Solar Pavement Levelled Marker/Solar Road Stud
Bigger size:143mm dia. *47mm depth, Larger solar panel size, More charge.
>800 meters visual distance
Waterproof IP68, Excellent performance in continuous rainy days and rainy seasons.
Get a free quotation!
Why many contractors choose
D-143 Solar Road Stud
As traffic warning and guidance equipment, round embedded solar led road stud plays an important role in traffic safety and fast. Solar road studs are flashing solar cell powered LED low-maintenance lighting devices that delineate road edges and centrelines. Embedded in the road surface, they are an electronic improvement on the traditional cat's eyes and raised pavement marker in that they may give drivers a larger reaction window. Size: 143mm dia. * 47mm depth; Weight: 1000grams.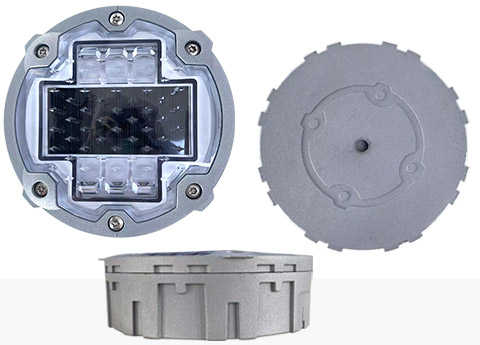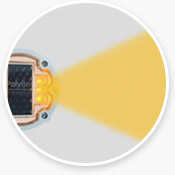 1. Unique optical lens design, scientific light angle
>800 meters visual distance: Better light-emitting angle (30 degrees Gradient on LED sides) and high-brightness LED chips, bringing a greater visual distance.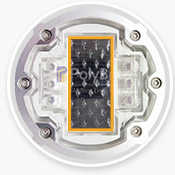 2. Solar panels get bigger
Larger solar panel size, More charge. Solar panel: Mono-crystalline silicon solar panel, high efficiency, 5v, 120mAh.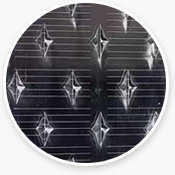 3. Less falloff compared to reticulate
Improve the surface anti-skid pattern and reduce the barrier to the passage of sunlight. Super bright Led chips and 30 degrees Gradient on LED sides.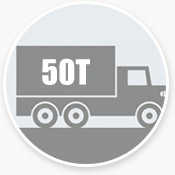 4. Truck Passing Compression Test
The leader of solar road stud with Load capacity: >50T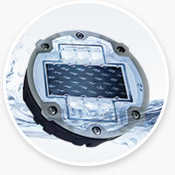 5. Waterproof IP68
Material: die-casting aluminum alloy body with transparent polycarbonate top. Outstanding performance, especially in areas with many consecutive rainy days and prolonged rainy seasons.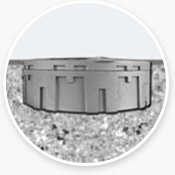 6. Perfectly embedded with the road
6pcs Stainless Steel Safety Locks. After installation, the road surface is smooth and non-slip.
Polybrite solar road studs have been widely
used in lighting projects in over 100 countries and areas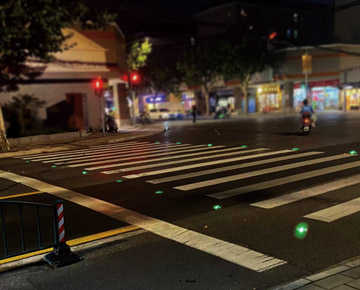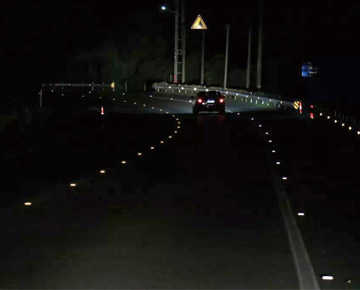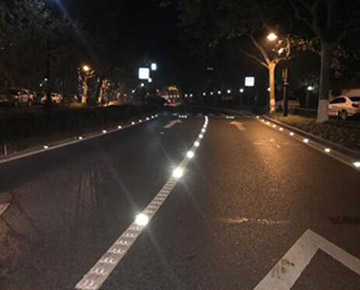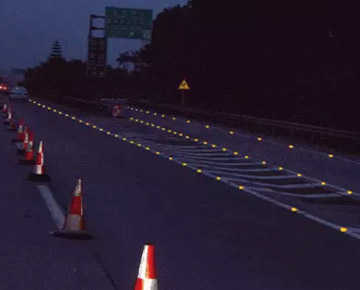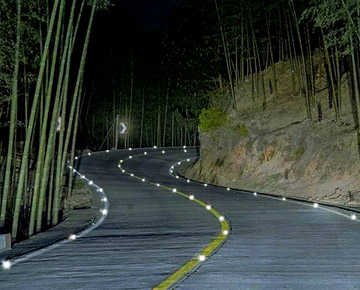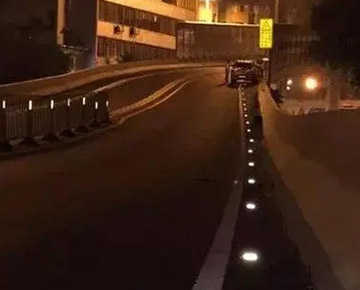 Solar Pavement Levelled Marker/Solar Road Stud
Model D-143

| Model | Solar Road Stud(Model: D-143) |
| --- | --- |
| Solar Panel | 5V 120MA Mono-crystaline Silicon |
| Dimension | Dia 143mm, height 47mm, weight 1000g |
| Led Light | 10 mm high-luminance LED 6pcs |
| Color | Yellow / white / red / blue / green |
| Material | Transparent polycarbonate+ Die cast aluminium alloy |
| Security locks | 6pcs Stainless steel safety locks |
| Working time | 120 hours for battery for flashing modes, 72 hours for steady |
| Waterproof | IP68 |
| Visibility | > 800m |
| Load bearing | about 50 Ton |
Can not find the specs meet your demand?Click to get your tailored solution !
Click Now
Feedback from our esteemed Clients
Philippines Client:
Solar-powered LED road studs are high-energy and work wonders in attracting the attention of drivers because of high visible bright light.
Malaysia Engineer:
LED Road Stud Solar Powered also known as Road Reflector is designed to guide vehicles and pedestrians for directions. Polybrite brand is my first choice.
Manila Philippines Client:
If there's a long rainy season or more than 5 consecutive rainy days in your location, please choose D-143 model. I have used this model in our government road project.
Indonesia Client:
Thanks my friend, our boss love ur integrated solar road studs D-143 so much. Best meet our requirements for our 20KM road project.
What Should I do, if Start a New Solar Lighting Project?
If you want to start a new solar lighting project, collect informations, and contact us, then you'll get a prefect lighting solution.
Click Now
Which city wil you install the solar street lights?
Road width & road length?
What type of road? Highway, national or suburb or park road?
How many hours of the solar light per day required?
How many continued days lighting without sunshine?
If retrofit lighting, what's the existing light type and power?
Have the site photo?
Any other special requirement of the project?