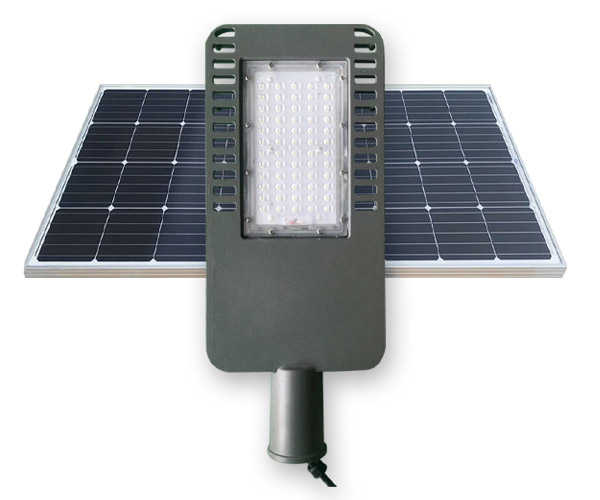 SSL-G2 All In TwoSolar Street Light
Semi-integrated design, moreflexible and higher cost effective.
Solar panel power can be adjusted at your choice.
Aluminum lamp body, anti-rust corrosion.
Get a free quotation!
Why many contractors choose
SSL-G2 All In Two Solar Street Light
SSL-G2 all in two solar street light is designed for main street and highway lighting, with lithium battery and controller built inside the lamp. It is more flexible, higher cost effective and easy for installation with good performance.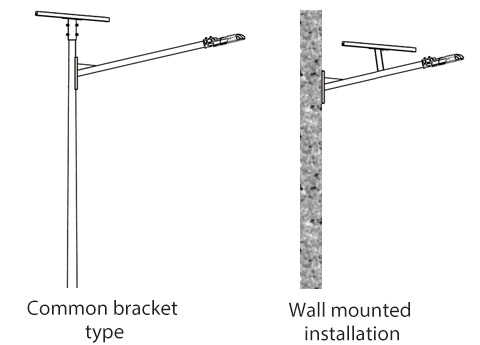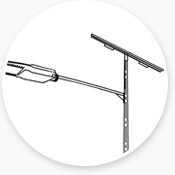 1. Semi-integrated design
Solar panel can be installed at the angle best charging effiency. Solar panel power can be adjusted at your choice.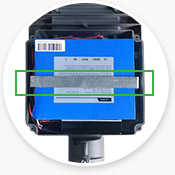 2. Strong and flexible way of battery Fasten
Different from traditional way of fasten battery use glue, Polybrite use use metal strap to fasten battery which stronger while flexible. When you want to change battery you can unscrew bolts and take battery off, after finishing replacement you can fasten it again.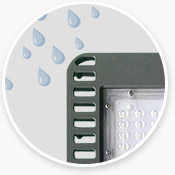 3. Hollow-carved design
Keep battery box from water even in rainstorms days, much batter waterproof.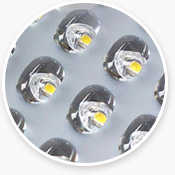 4. Superior Light Source (Lumen reach up to 170lm/w)
+100,000 hours long lifetime of Bridgelux/CREE/Philipsled chips, the Luminous efficiency can reache up to 180lm/w.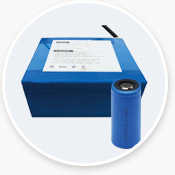 5. +10 Years Lifespan Built-in LiFePO4 Battery (Multiple Protection Measures)
High quality LiFePO4 battery cells, safe and stable. Multiple battery protection technology allows the lamp working under high temperature safely.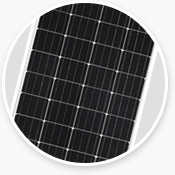 6. High Efficient Monocrystalline Solar Panel
Using Grade A monocrystalline silicon wafers, the conversion efficiency is higher, greater than 19%, the performance is more stable, safe and reliable, the aluminum alloy frame is resistant to oxidation, and the toughened glass is effective against hail.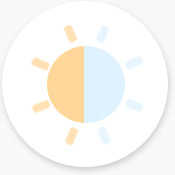 7. Color temperature can be customized
Color temperature can be customized: 2700k-6500k, with light source color is optional: cold whith and warm white.
Polybrite solar lights have been widely
used in lighting projects in over 100 countries and areas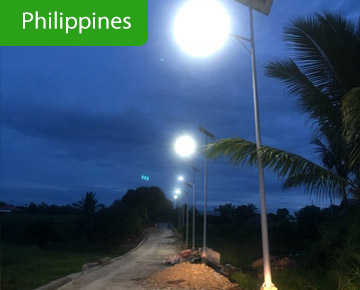 Rural Road Lighting Project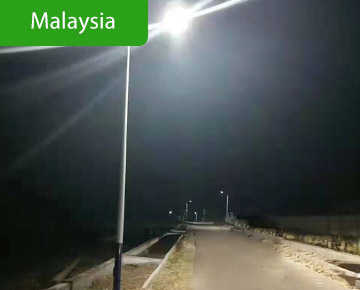 Country Road Lighting Project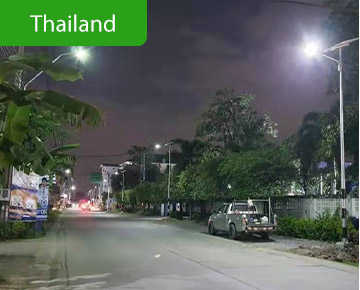 Community Solar Lighting Project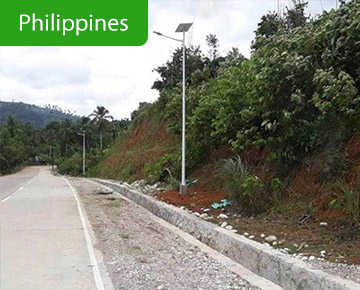 Village Road Lighting Project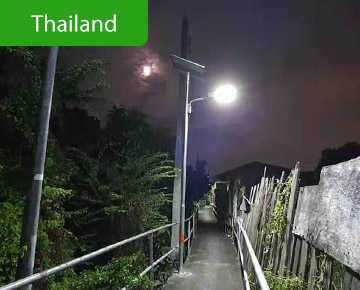 Government Solar Lighting Project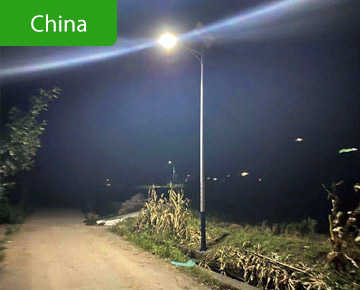 Countryside Lighting Project
Wide range available from 40 to 120Watt!
30-150watt

| Model | SSL-G2 All In Two Solar Street Light |
| --- | --- |
| LED | 40-120w with Bridgelux/CREE/Philipsled chips 3030, 170LM/W, 6000K ~6500K(customized 2700k-6500k) |
| Solar Panel | 50w-130w High Efficiency Monocrystalline Silicon |
| Battery | Inbuilt LIFEPO4 Battery |
| Controller | Hybrid |
| Mounting Height | 5-12meters |
| Intelligent Light Mode | Time control + Light control |
| Solar Charging Time | 6 hours by bright sunlight |
| Back Up | 3 - 7 Cloudy/Rainy days |
| Material | High Class Aluminum |
| Certificate | CE / ROHS / IP65 |
Can not find the specs meet your demand? Click to get your tailored solution!
Click Now
How to install?
Easy to install!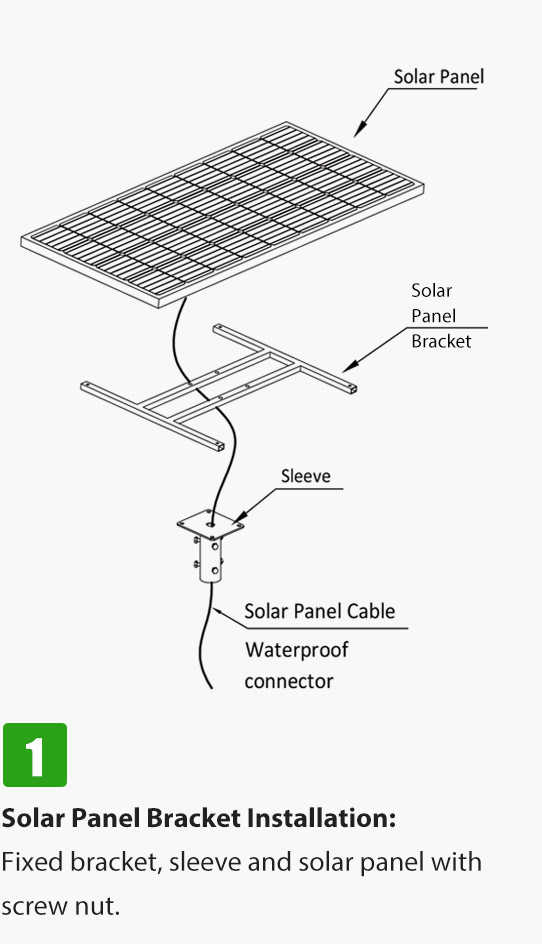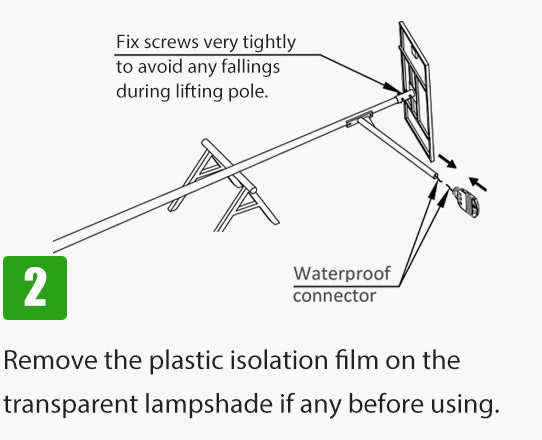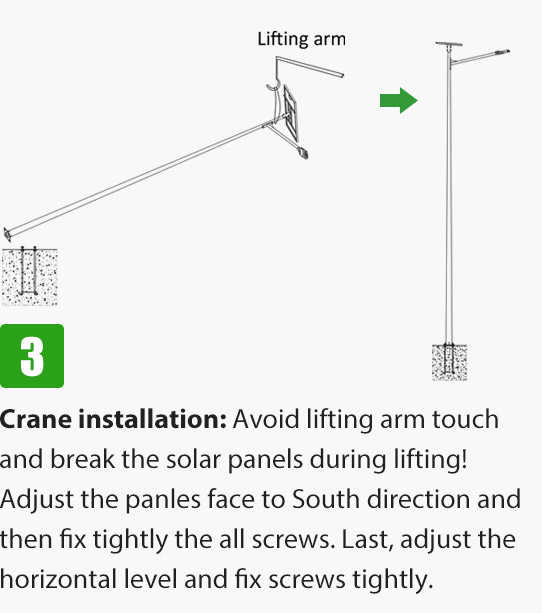 Feedback from our esteemed Clients
Malaysia Client:
Ok, with u good support, I will try to promote same more with my solar lighting project in Malaysia.
Solomon island Client:
Carpark and front gate as bright as day. Solar street lights enhancing the safety of our evening classes.
Manila Philippine Client:
Dear look so beautiful, I will lost down how many we need and re order. Special thanks to us, for donating additional lights for us. If you need high-quality solar-powered lights, you may visit their store online.
Malaysia Client:
Thanks my friend, our boss love ur product so much.
What Should I do, if Start a New Solar Lighting Project?
If you want to start a new solar lighting project, collect informations, and contact us, then you'll get a prefect lighting solution.
Click Now
Which city wil you install the solar street lights?
Road width & road length?
What type of road? Highway, national or suburb or park road?
How many hours of the solar light per day required?
How many continued days lighting without sunshine?
If retrofit lighting, what's the existing light type and power?
Have the site photo?
Any other special requirement of the project?