Are solar street lights worth the investment?
Post time: 2021-10-14 09:36:21
Are solar street lights worth the investment?
At the end of the day, everyone considering the purchase of solar street lights asks themselves if they are really worth it. According to recent research, the global solar street lighting market is expected to hit $5 billion by 2024. While the price of a street light differs in different continents and countries, the prices of solar lights in manufacturing hubs like China and Asian countries are among the most affordable.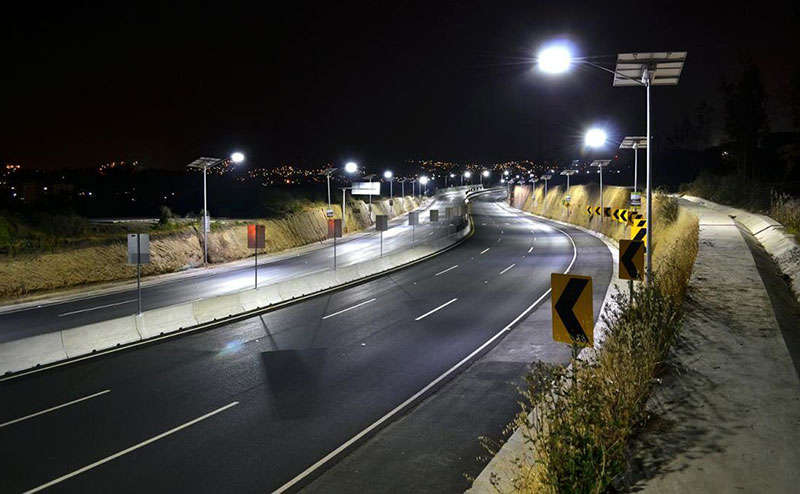 investment solar street lights
Solar Street Light Price Overview
Speaking of which, the general price range of solar street lights is anywhere between US$100 to US$5,000 per one light, depending on the setup and needs of the system.
The prices differ when it comes to the models and units too. For instance, on Alibaba (the leading Asian wholesale website) you can find a cheap solar street light at a price of $50 for the base model-but one with all the elements and optimal lifespan usually costs more than $100. Maybe the quality is not good, we can supply more cost-effective and high-quality solar street light, if you want, email us: info@sbmsolartech.com or online price.
On the other hand, a search on Amazon for "solar street lights" shows that top quality models of these lights usually start at $200 or even more. This is the difference between the markets and their manufacturing capabilities.
From a price perspective, one cost comparison between standard lights and solar lights in the U.S. showed that while the average solar LED street light costs $3,000 while a standard light is $1,500 - the cost of installation for solar lights is quite cheaper. Maintaining each light is also around the same, while the energy consumed is $0 with solar (standalone light) and around $1,400 per one standard light.
The installation is in general very simple and affordable.
The typical lifespan for a traditional street light averages around 5,000 to 8,000 hours while solar LED lights last from 5 to 7 years. During this period, they are obviously the cheaper and more efficient option.
Many of the lights depend on the location that they are deployed in—as you know, not every place on Earth is equally covered by the sun (solar irradiation) which is why in some places, the output generated by solar energy is higher compared to other areas. Also, you should certainly consider your budget and ideal type of solar street light.
Below, we are listing the pros and cons of this lighting technology.
Pros of solar street lights
1. Solar street lights are the greener option and the eco-friendly alternative that actually reduces the carbon footprint.
2. Most of them do not require standard electrical power—but there are some which require the lights to be grid-connected in order to power the lights even when there is no sun as the abundant weather-or not enough power stored in the batteries.
3. They can be installed anywhere where there is enough solar irradiation.
4. Solar lights emit a gentle LED light that operates more efficiently (12VDC rather than AC power).
5. Many grants and tax incentives are available to be offered to help lower the cost of going solar.
6. Each solar light operates independently from the next (except for signs, billboards, etc.)
7. The low voltage energy provided by the solar panels is safe to work with.
8. Solar LED lights with directional lighting can provide more light where it is needed—and less where it isn't needed.
9. There are many styles and options to choose from for different users and purposes.
Cons of solar street lights
1. The color of solar light can sometimes be too blue with some types of LEDs. This choice does not compliment the landscape.
2. Cheaper solar street lights can be of low-quality and not that long-lasting. There is no solar power at night so there is a need for a large battery to operate the lights.
3. Depending on geographical locations, the size of the solar panels and coverage can vary.
4. Solar insolation in winter may also be an issue in some places.
Solar Street Light with Smart Sensors for Energy Savings
Question about integrated Solar Street Lights